Toilet anywhere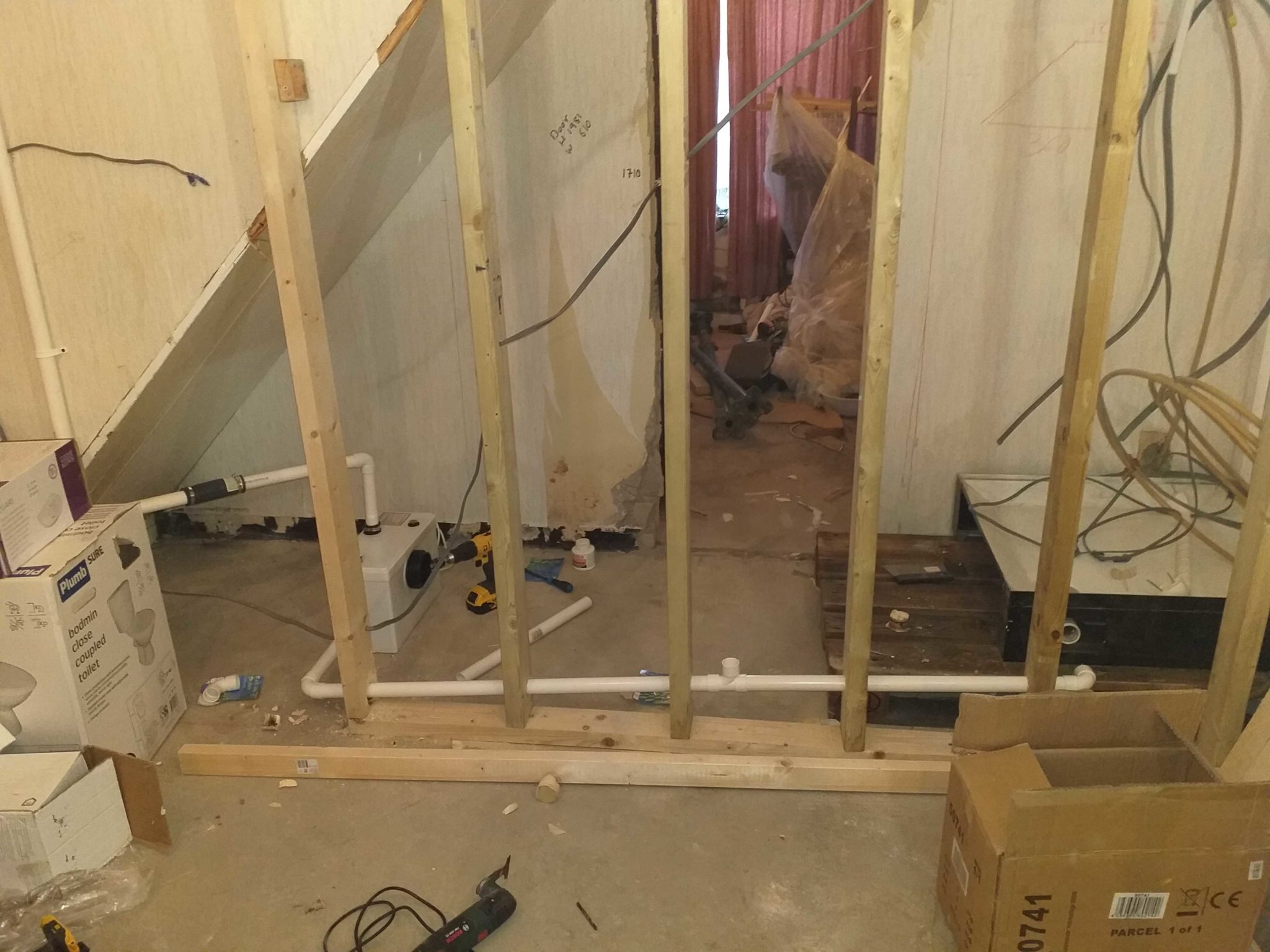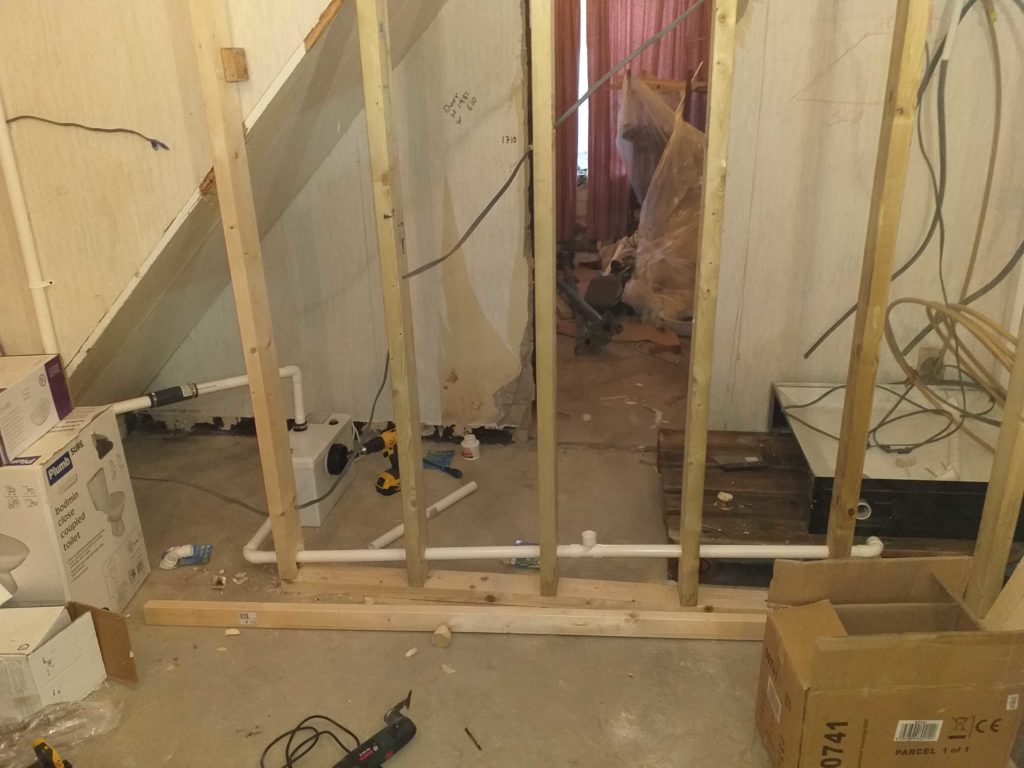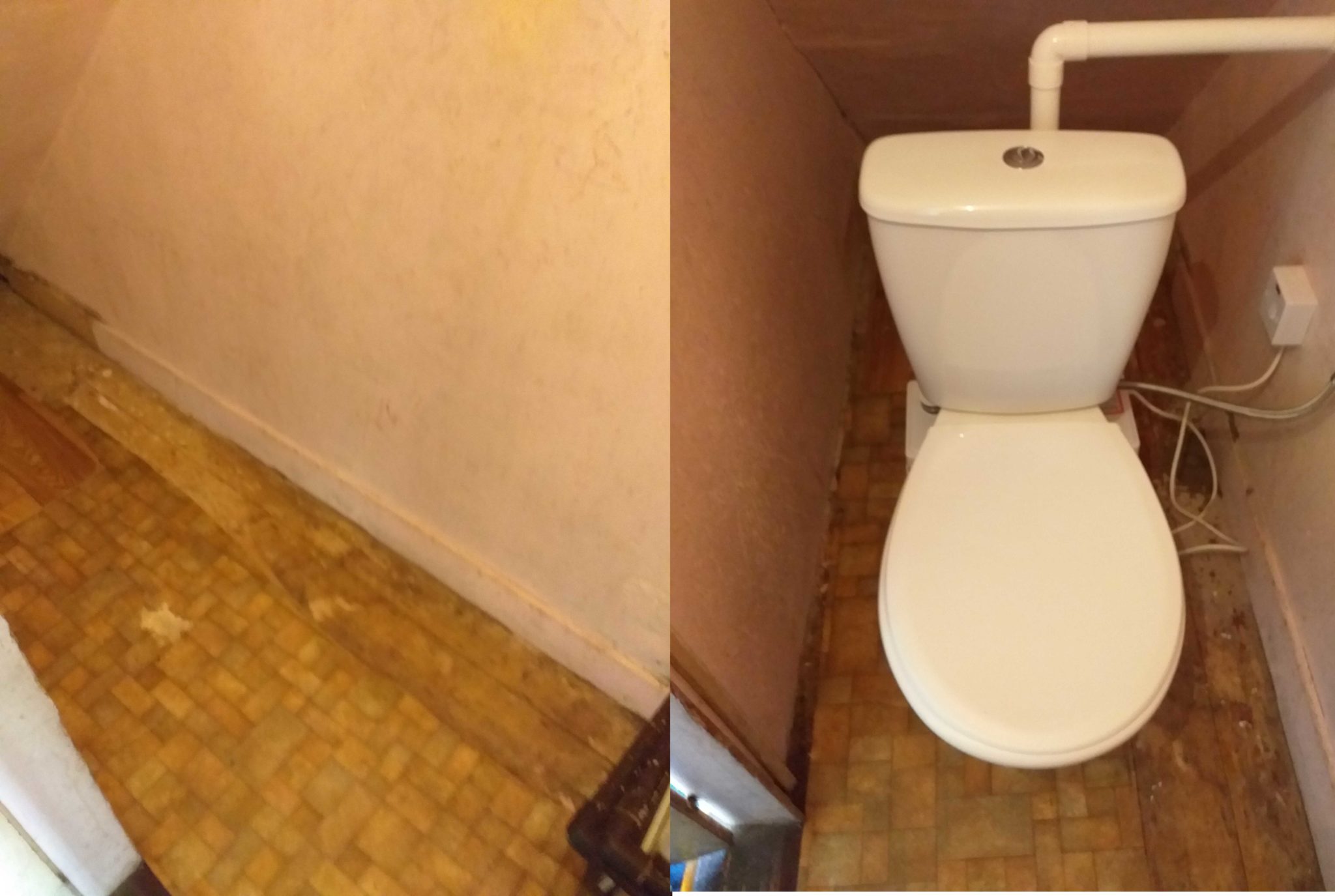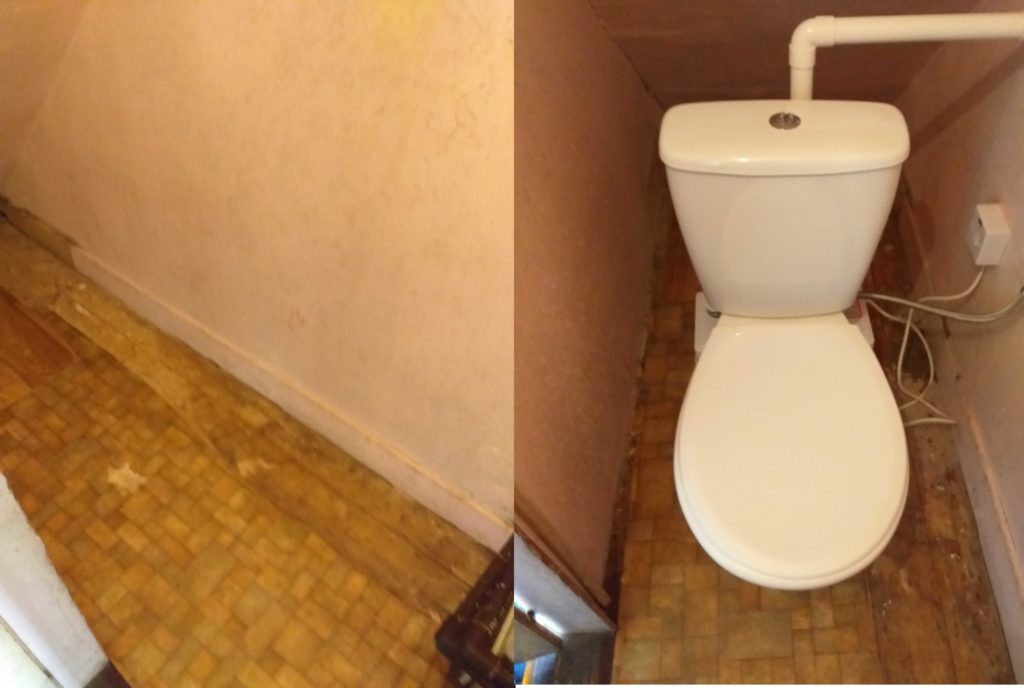 Toilet anywhere installation process comes without the mess and expense of breaking concrete floors. Also there is no installing of underground plumbing, reservoir tanks and traditional sewage ejector pumps! This makes Bathroom anywhere the lowest cost option to install a bathroom, Saving you thousands of Euros.
Bathroom anywhere does not rely on gravity to discharge water. Instead, when the toilet is flushed, the macerator pump disintegrates human waste and toilet tissue allowing saniflo to be pumped up directly into the home's main waste water line.
Installation includes all pipe works and electrical. Installation includes wash hand basin with hot and cold water, WC pan with macerator pump and LED light with switch if required.
We can provide free site survey to see if your space is suitable for toilet anywhere. With no obligation can be yours from € 1.200. Installation can take place over a weekend at no extra charge.
Most installations are done under the stairs turning that cluttered closet into a usable and convenient extra toilet. If you find climbing the stairs to use the bathroom a struggle then toilet anywhere is for you !! Many houses have only one bathroom and with larger families queuing for the bathroom can be a pain.
The macerator is automatically activated each time the toilet is flushed. Once the system is finished the macerator deactivates, the toilet refills with water and the tank is fresh and ready to be used again.
Updated