Multi Purpose Descaler
Just one application of this product will destroy the scale that could cut short the life of your appliance. Can be used as general toilet cleaner, and suits all macerator units internal or external.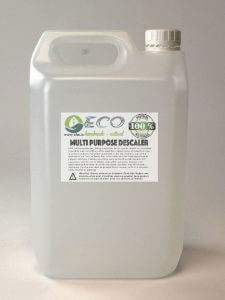 Multi Purpose Descaler makes it easier to get rid of the bad-smelling minerals in your toilet. It also help in diminishing tough toilet stains caused by hard water.
Multi Purpose Descaler contains natural ingredients. You can use it to keep your toilet bowl sparkling. Not only are they the safest for your family, but they're also readily available and great performers.
Just €20 with Saniflo.Irish service.
Instructions:
Saniflo / Grundfos / and other Macerator pumps
Switch off your pump. Add 500ml of multi purpose descaler to toilet, add 1.5 liters warm water. Leave over night. Switch on pump and flush toilet.
Warning: Causes serious eye irritation. Read label before use. Contains citric acid. If medical advice is needed, have product container or label at hand. Keep out of reach of children.
Updated