Regular Saniflo servicing aids with the prevention of odor, prolongs the machines life and protects the associated piping.
Wet wipes and hygiene products, when used with a macerate, can often cause damage to the carriage or result in it failing.
Most repairs to Saniflo products performed by Saniflo.Irish are repaired or replaced on the same day. We always try to provide unbeatable value and provide emergency call outs for a small additional charge.
We can quickly diagnose all problems related to Saniflo products. Regular issues we resolve are due to; lack of maintenance, a mechanical / electrical failure of your machine, a blockage in the macerator itself or a blockage in an associated pipe. We will solve your problem within 24 hours.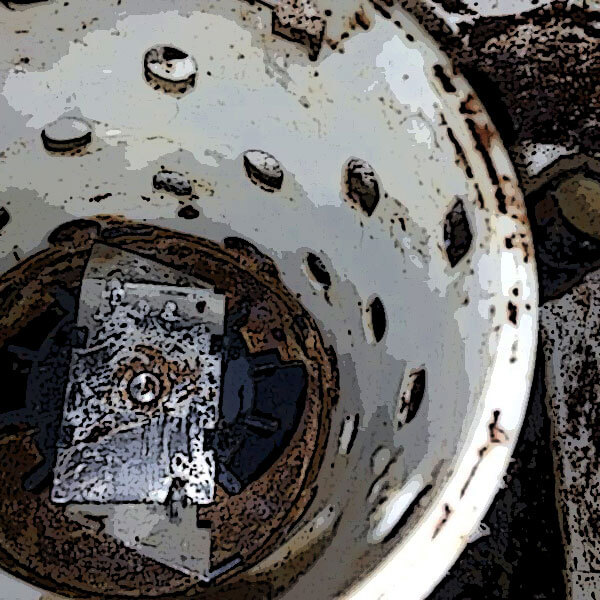 contaminants. Our engineers will leave your bathroom clean and contaminant free . We specialise in unblocking Saniflo toilets. We can be with you within the hour, to give you expert help.

Saniflo toilets
 are extremely popular. Because they can be installed where traditional gravity flow systems cannot be used. Turning wasted space into an extra 
bathroom
. On the whole, 
Saniflo toilets
are extremely reliable but blockages do happen as anything mechanical can require maintenance. Standard toilets can have blockages removed with a plunger but this process is not suitable for saniflo toilets. These toilets require Saniflo approved engineers to dismantle them and to investigate the cause of the issue. The most common cause of blockages with these types of toilets is the use of wet wipes. Wet wipes get tangled round the macerator.
Please don't be tempted to take a look yourself. It's really not a good idea! The macerator in the Saniflo unit can appear to be off. But can restart at any moment.
Do you looking for a cheaper option?
Do you need to replace Saniflo unit?
We can offer you a cheaper option!
New German unit ( 450W ) with 2 years manufacturer warranty.
From € 650 including Installation. (more..)
We offer service for all types of macerator pumps.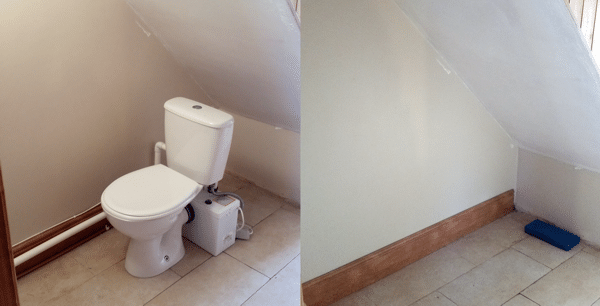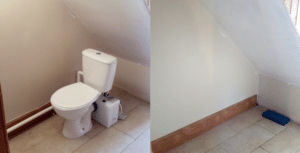 New Installation includes: All pipe works and electrical. Wash hand basin with hot and cold water. WC pan with macerator pump (if required), LED light with and switch. We can provide a free site survey to see if your space is suitable for toilet anywhere (€50 for the visit and the total price will be reduced by that if we agree. Otherwise, the €50 will not be refundable ). We provide no obligation quotations and prices start from as little as €1,600. Installation can take place over a weekend at no extra charge.